After the success of their Dogecoin design, Crypto Imperator is back with another solid-feeling, zinc-plated coin, this time with less Comic Sans and more good old bitcoin.
It's a 10,000 bit… coin.  There's been a shift to move to bits as the common unit of bitcoin, the thinking being that once we make the shift we won't have to adapt again. In case your conversion skills are rusty, there are 100 satoshis in a bit. From the other end, 10,000 bits equals .01 bitcoin.
The argument for shifting to smaller units is that if bitcoin reaches a high rate of exchange and stays there, using them will be psychologically cumbersome to people. We're not used to calculating out to three or four decimal places in our transactions, but we're quite used to thinking with more digits on the other side of the decimal point.
Regardless of its small/enormous denomination, the Crypto Imperator 10,000 bit piece is a handsome coin, even if it lacks the precious metal that some other coins boast. It's smooth, professional finish and nice heft give it a professional air, and it has a strong simple design on the front of a breaking chain.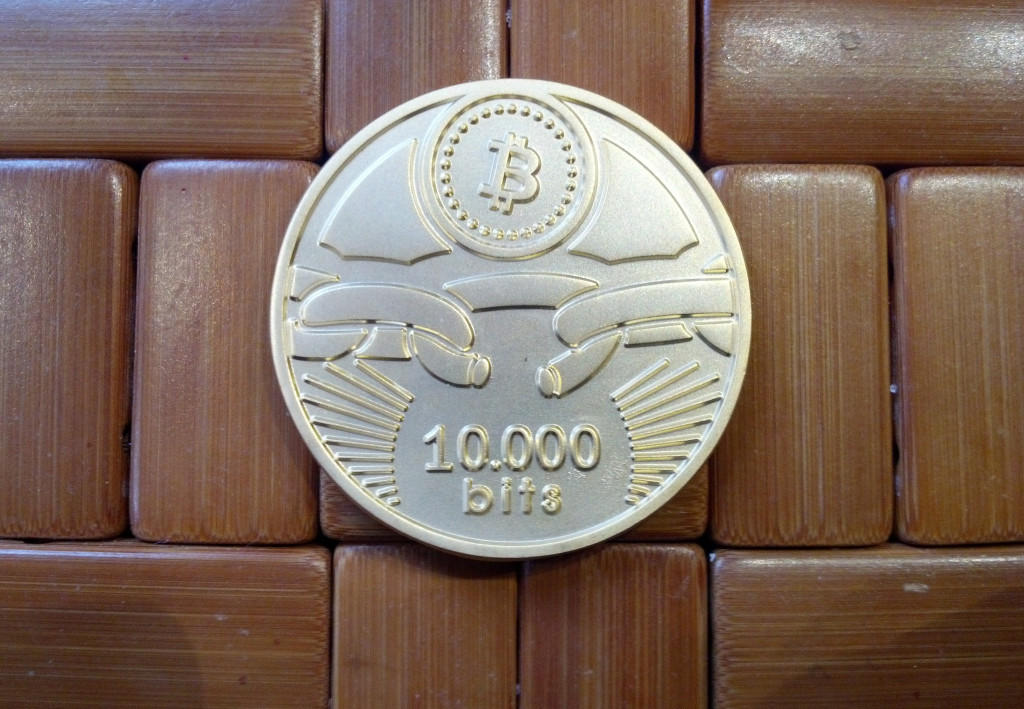 The hologram on the back features the delightful rockets-and-moons of the Dogecoin piece, which was well worth revisiting.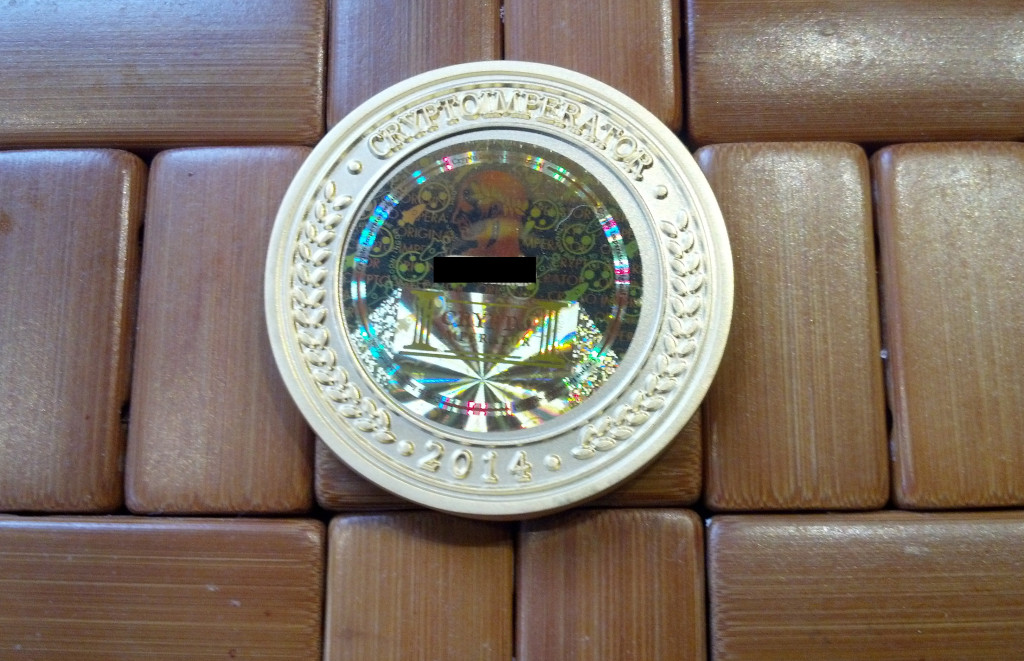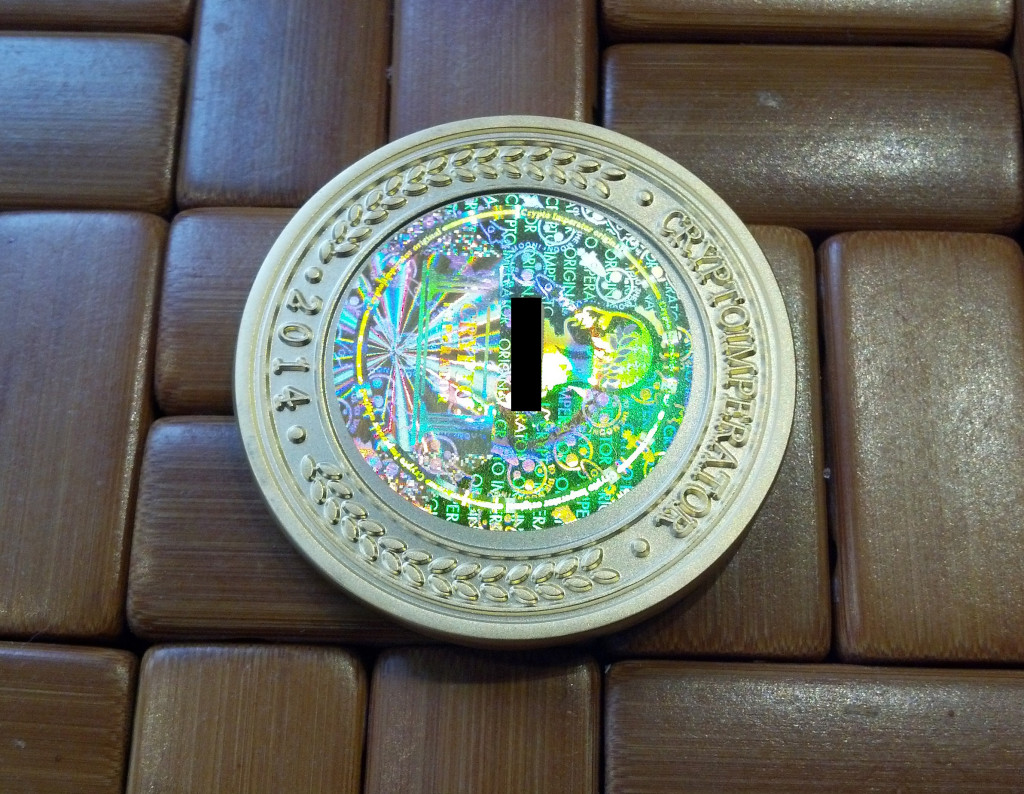 Standard disclaimer: It's always, to some degree, a bad idea to let anyone else have access to a private key which controls any of your bitcoin wallets; in a sense, it goes counter to the bitcoin system itself. Once someone else has handled the key which controls your funds, you have to trust both that they exercised adequate security procedures while handling your key, and that they have not save copies of your key to exploit at some point in the unforeseen future. While some  (such as Mike Caldwell of Casascius) have established trusted reputations, newer operators can only prove their trustworthiness over time.
No tips yet.
Be the first to tip!
Like this post? Tip me with bitcoin!
18pKV7xoPQpd4aySLFZCPVVdbz2dRNtMPv
Tips are welcomed! Each post gets its own unique Bitcoin address, so by tipping you're not only doing a cool thing, you're also telling me what you liked. Or, just tip Mr. Pig.