We're told not to take any wooden nickels, but wooden bitcoins are hard to resist.
A collaboration between Cryptopods and the Bitcoin Penny Company, this wooden bee coin that I was lucky enough to land is an example of a trend in bitcoin collectibles: items of such limited production that they are essentially art projects.
This coin is unique, the only one of its kind. It is part of a set of 10 insect-themed wooden coins, each with a different doodle by the creator of Bitcoin Pennies:  ant, bee, butterfly, centipede, dragonfly, flea, ladybug, mantis, wasp and worm.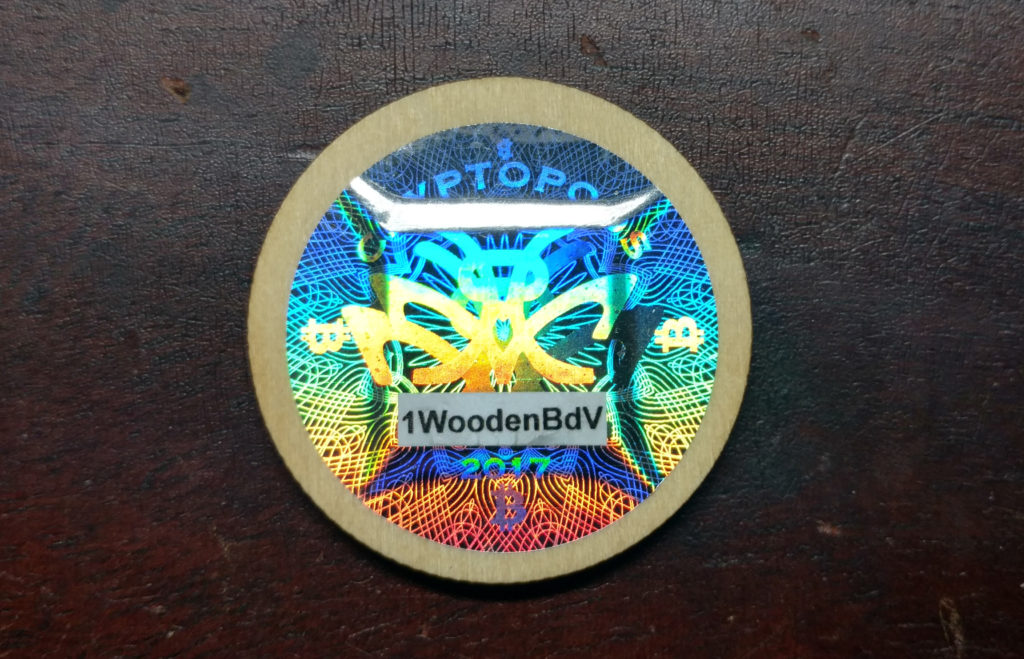 Each coin has a unique vanity address starting with "1Wooden", with the key secured on the back under a Cryptopods hologram. The coins were then auctioned off on the bitcointalk forum.
They're rough, but that's part of the fun: wooden tokens featuring hand-drawn sketches, part of a set whose appeal is very niche. Will someone, someday, try to track down and re-unite the set? Maybe. Or maybe these will simply be unique items in collections around the world.
What makes a collectible, anyway? When we think of collectible coins, we think of things that have been mass-produced, albeit in controlled numbers.  But art can be collected too, and each piece is unique. Both worlds are combined in delightful projects like this.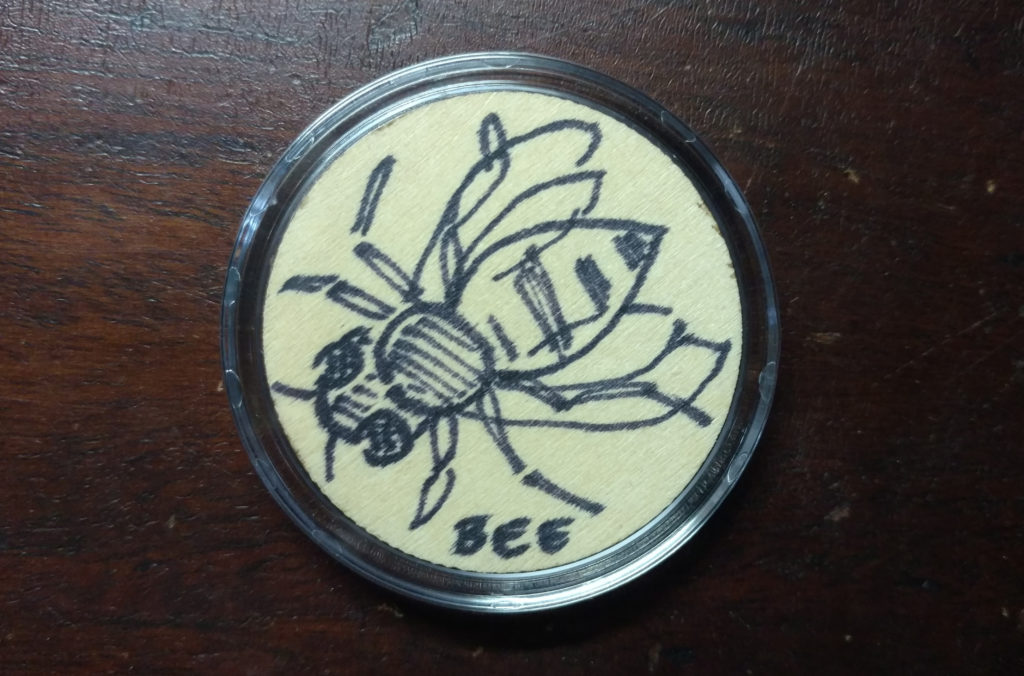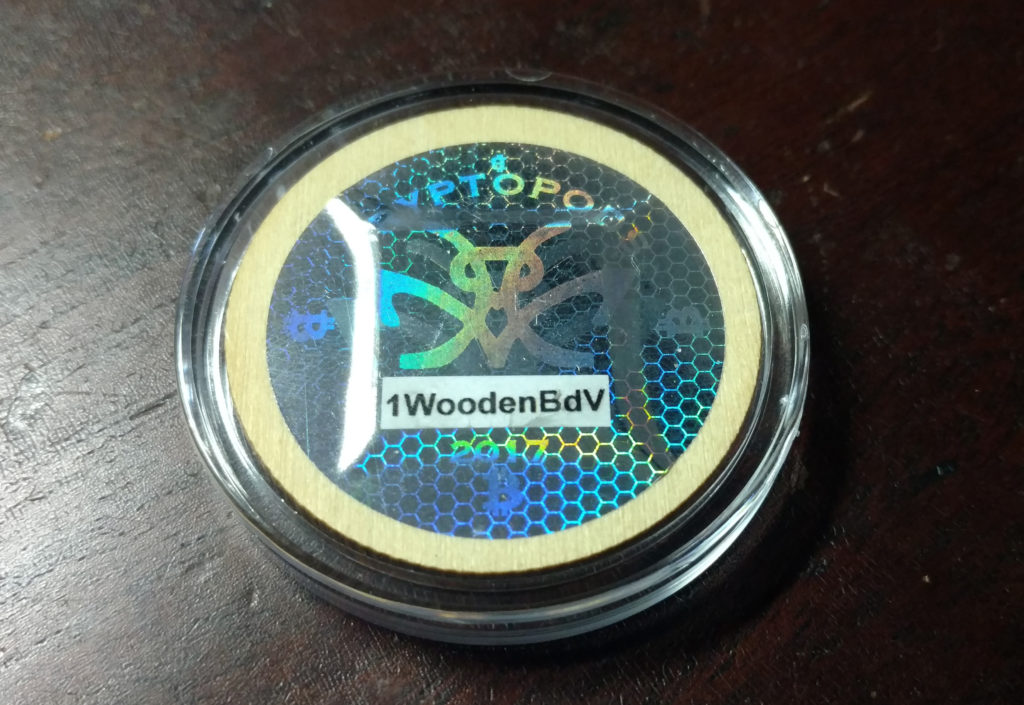 No tips yet.
Be the first to tip!
Like this post? Tip me with bitcoin!
176hYgndLpzJBEiXByeQVhAehtoa3czowM
Tips are welcomed! Each post gets its own unique Bitcoin address, so by tipping you're not only doing a cool thing, you're also telling me what you liked. Or, just tip Mr. Pig.