Amid the push for 3rd-generation ASIC bitcoin miners, intron and c-scape went back to BitFury's gen-2 chips and designed a board that used those chips in a new configuration which is so energy efficient it might make them relevant even into gen-3.
The OneStringMiner boards use 15 BitFury chips to produce 30+ GH/s at right around 1W/GH/s. They run so cool that one doesn't necessarily need a heatsink, although if you get the kit it includes both heatsink and fan.
Shipped from the Netherlands, the kit is delightful in its completeness and includes all the little things one needs such as standoffs, nuts, wires for powering multiple boards together, tiny zip ties and a USB cable.  Being spared the chore of hunting around for some trivial part is a welcome relief.
I don't truly understand the voodoo by which gen-3 performance is casually produced from chips that came out last year, but according to a post by intron it's made possible because BitFury built a "string" feature into the chips which allows them to be strung together in series which results in lower current usage. That's fantastic, but it does make you wonder why no one took advantage of this before.
Mine runs smoothly on cgminer, red light blinking happily, and it's as quiet as whatever airflow setup I choose.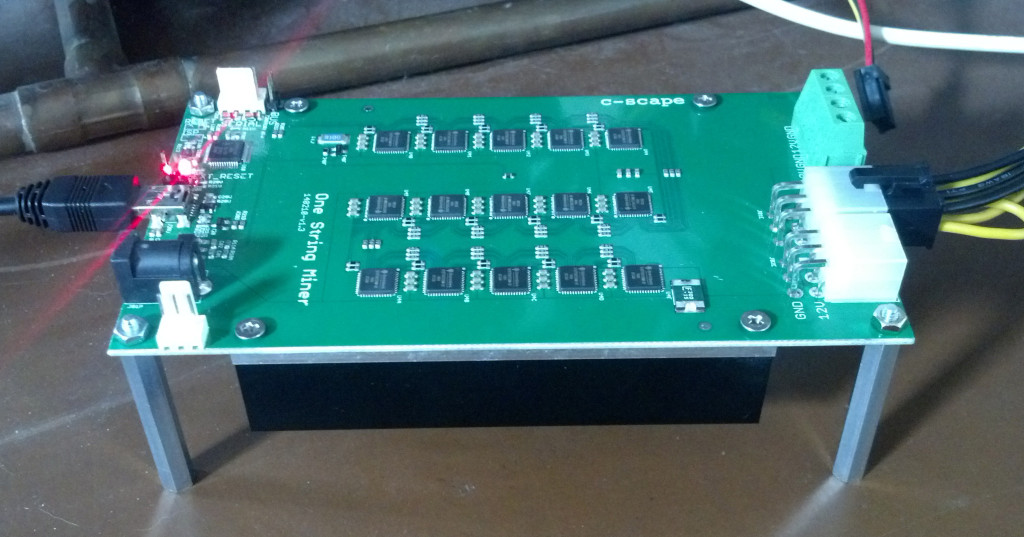 No tips yet.
Be the first to tip!
Like this post? Tip me with bitcoin!
1BnyJqZCiedXeoorBgz88wNwRk7z2mMb8u
Tips are welcomed! Each post gets its own unique Bitcoin address, so by tipping you're not only doing a cool thing, you're also telling me what you liked. Or, just tip Mr. Pig.