It's easy to forget that when Mike Caldwell first started making his brass 1 BTC Casascius coins, they were meant to be a fun, affordable way for people to handle, store and share bitcoin — now, of course, a denomination of "1 BTC" is intimidating, and Casascius coins themselves have long since become collector's items.
In 2015, Denarium, based in Finland, wanted to get back to those roots, and to that end they created a series of affordable brass coins, each of which contains a private key sealed behind a hologram just like the original Casascius coins. The denominations they chose, though, were 1/100 BTC, 1/10 BTC, and a "custom" option which has no denomination and may be loaded with however much or little you want. They are available either pre-loaded with the specified amounts, or in an empty, buyer-funded form.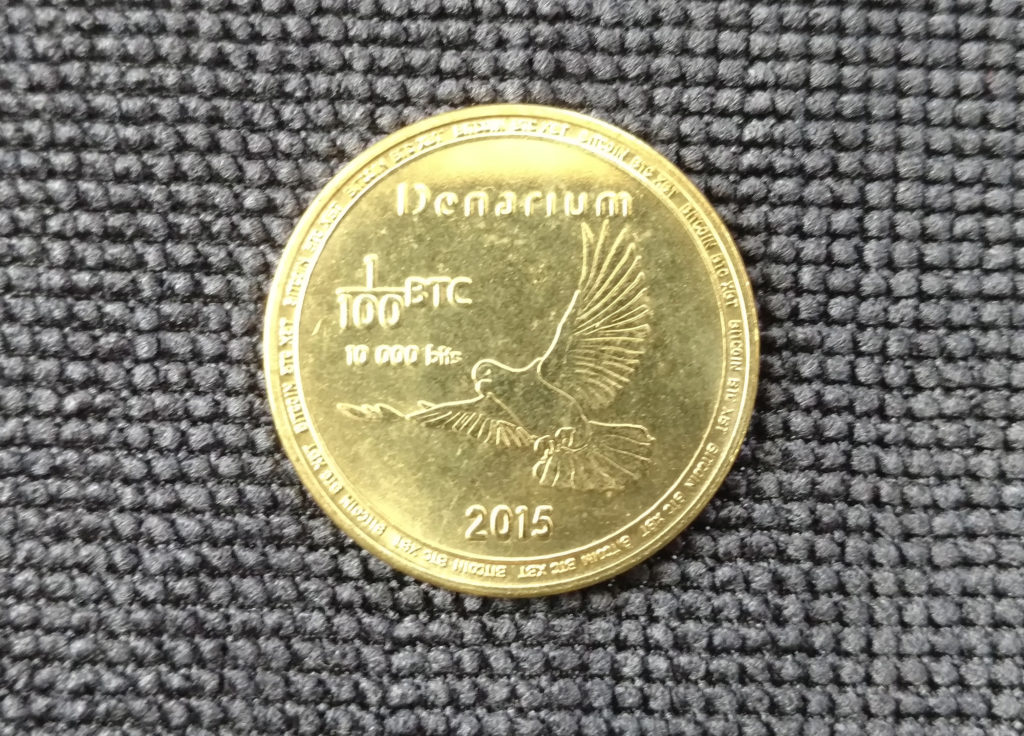 These are a thoughtfully designed and packaged way to share modest amounts of bitcoin. The firstbits of each address is visible through a window in the hologram, and detailed address and public key information is printed on the inside of the packaging. The address QR code is even stickered to the back of each coin's capsule.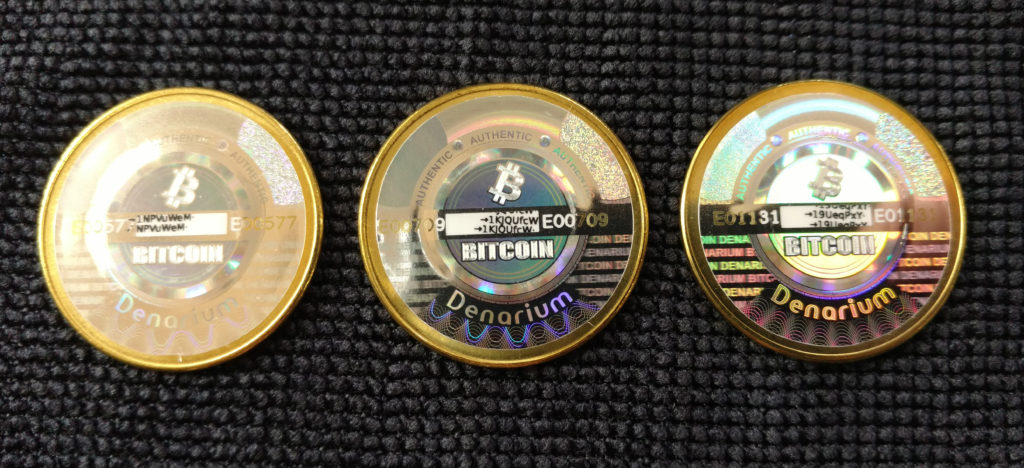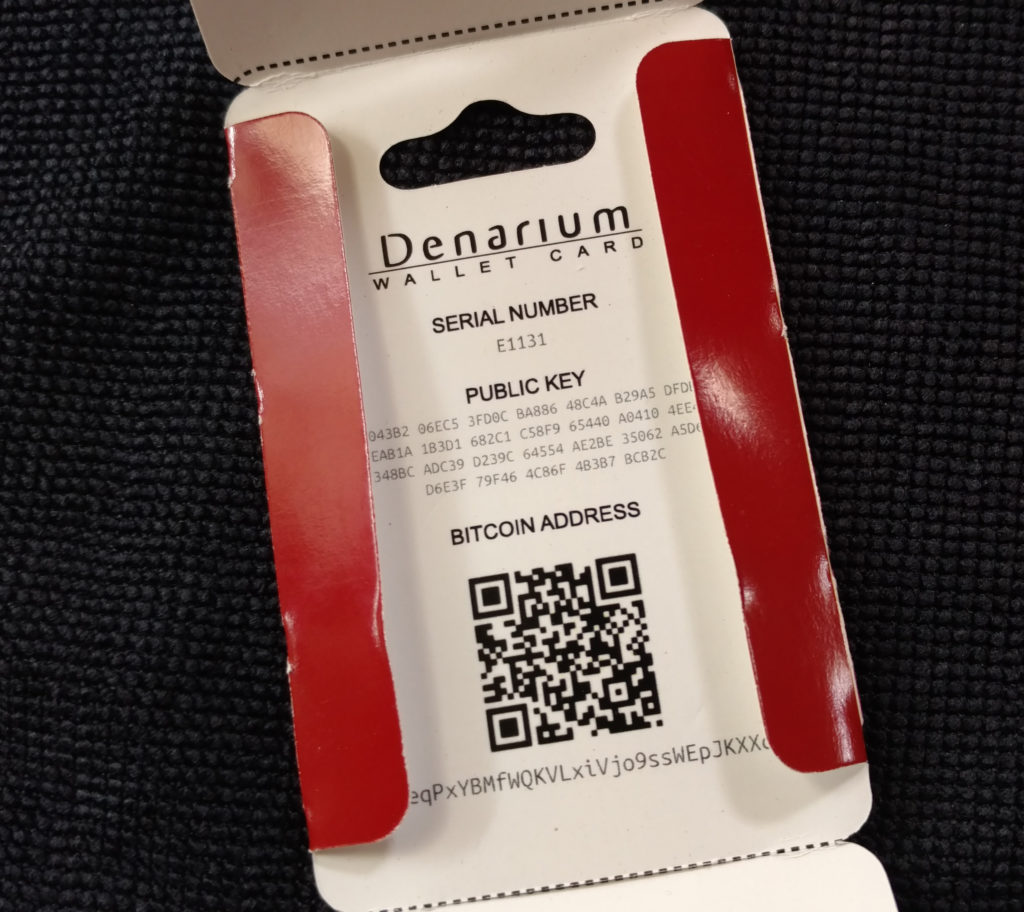 It's fine that these are not flashy coins, but even as brass coins go they seem to tend toward the low end in terms of production values: fairly dull and a little rough, with some blemishes.  The price, though, is hard to beat.
For just a little more Denarium also introduced a gold-plated series of the same coins, and those really shine. They are still affordable, but they are much more impressive to the eye and more satisfying as a collectible or gift.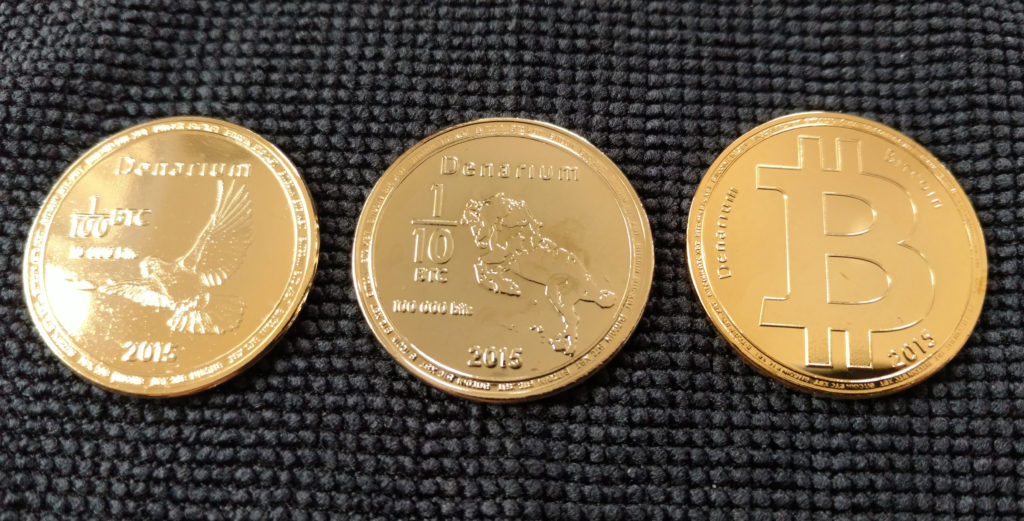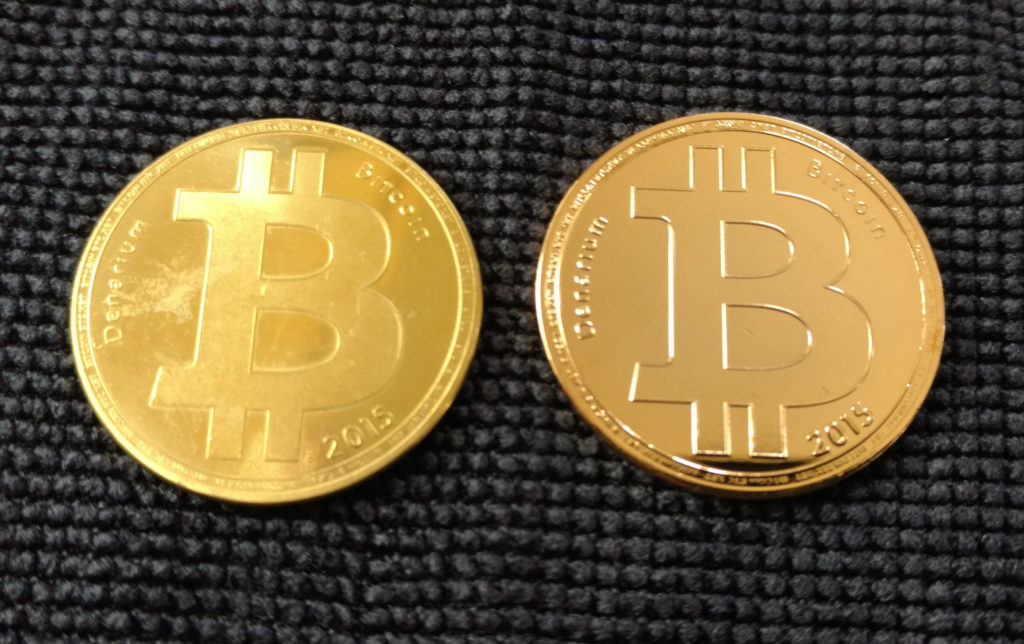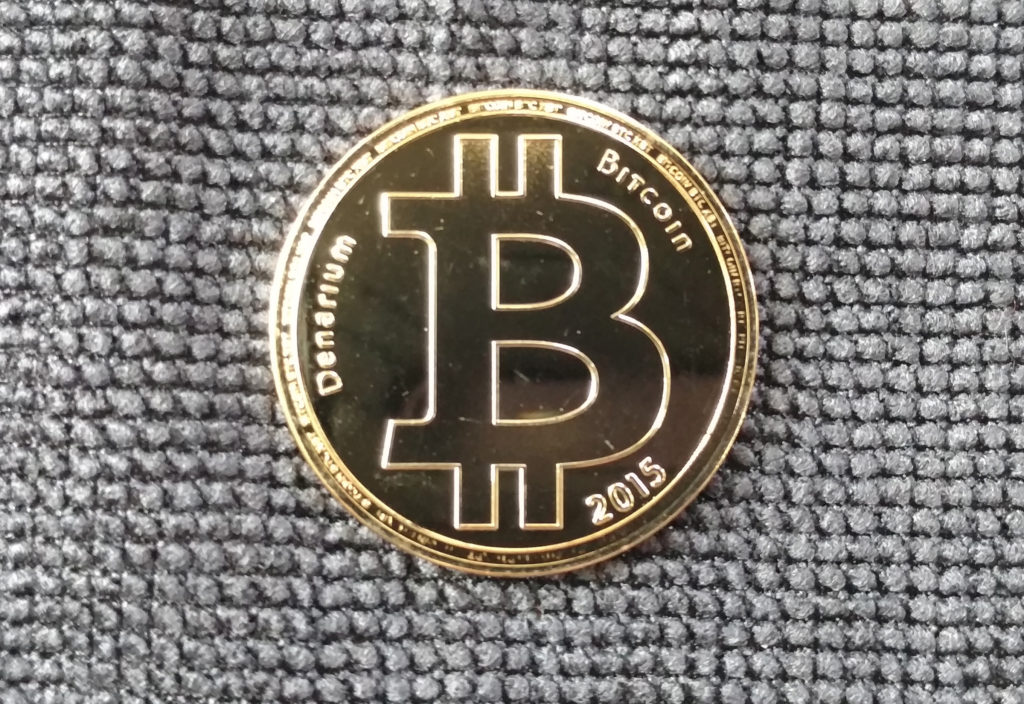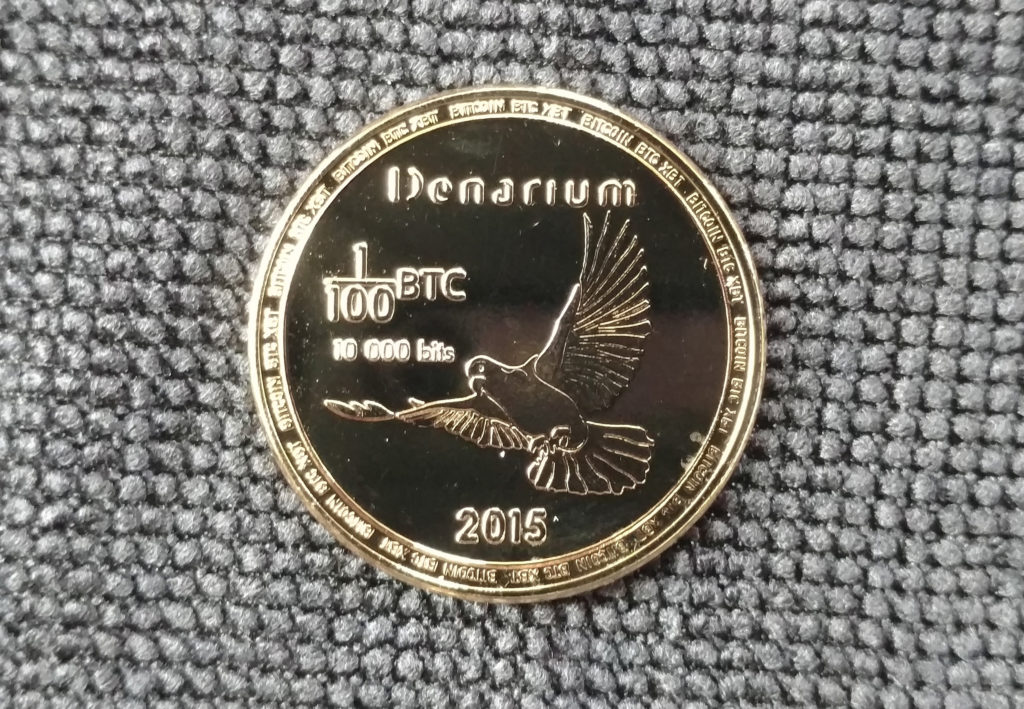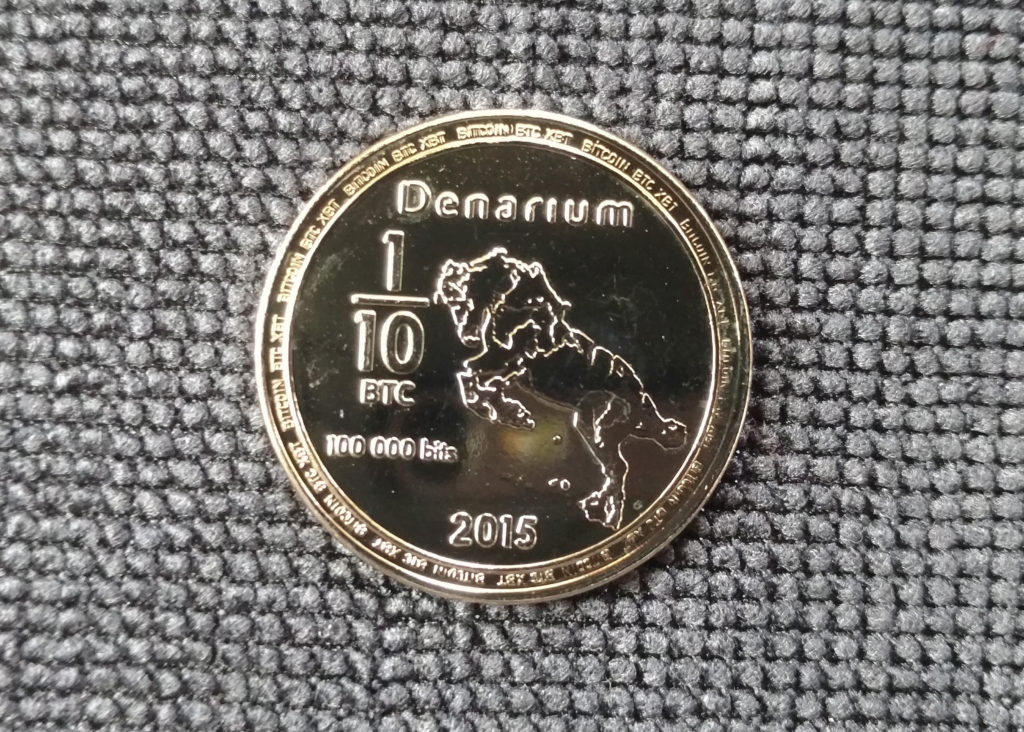 It's always exciting to see new creators come into the physical cryptocoin field, and Denarium has since expanded their coin offerings into more premium items. We look forward to their future ideas, as well.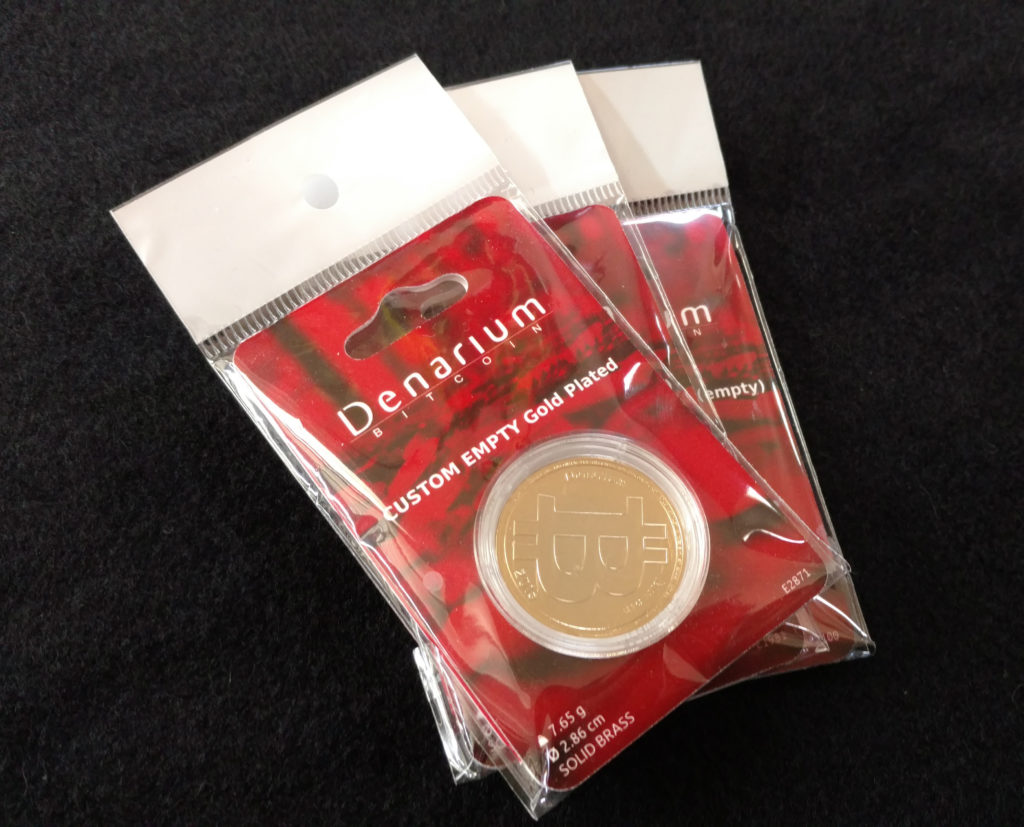 Standard disclaimer: It's always, to some degree, a bad idea to let anyone else have access to a private key which controls any of your bitcoin wallets; in a sense, it goes counter to the bitcoin system itself. Once someone else has handled the key which controls your funds, you have to trust both that they exercised adequate security procedures while handling your key, and that they have not save copies of your key to exploit at some point in the unforeseen future. While some  (such as Mike Caldwell of Casascius) have established trusted reputations, newer operators can only prove their trustworthiness over time.
No tips yet.
Be the first to tip!
Like this post? Tip me with bitcoin!
18qrEPdfii2TaQzHQ4PLTef3Cbf8FUfSjD
Tips are welcomed! Each post gets its own unique Bitcoin address, so by tipping you're not only doing a cool thing, you're also telling me what you liked. Or, just tip Mr. Pig.